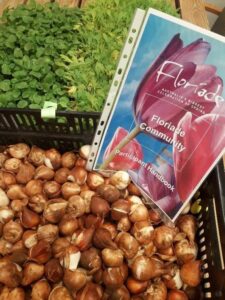 With this year's Floriade taking a different approach, the ACT Government kindly donated the tulip bulbs and annuals seedlings to the community, so we can all share in the beauty of Floriade!
The children and educators at Winyu Early Childhood Service were very glad and excited to have received many gorgeous, healthy bulbs and seedlings.
Winyu's Sky room Lead Educator, Bling, showed the bulbs and annuals to the children, who decided that a better name than bulb is "flower houses."
The children also decided that "flower fairies" live inside the bulbs.
Going along with the story, Bling told the children that, "because of the weather, the fairies stay in their houses. Once the weather gets warmer, they will bring out a lot of beautiful flowers."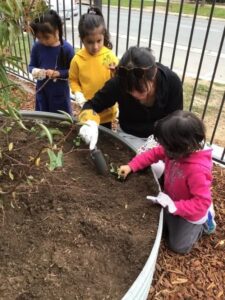 Then the children joined the Educators to begin the planting. Bling passed a bulb to each child and asked if they wanted to give their fairies a name.
Astrid: "Mine is called Josephine. Can I have another one? I wanna call her Isabelle."
Lavi: "She is little Elsa."
Vespa: "Mine is Anna."
After the children and Educators helped all the fairy houses settle, they gave them some water to drink and are now waiting patiently for spring.