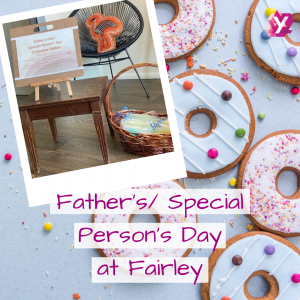 With the current COVID-19 pandemic and stay-at-home orders in place, our Fairley Early Childhood Service team has been working hard to ensure they stay connected with their local community and helping their families who aren't currently attending the service.
As part of this, the team decided to celebrate Father's/Special Person's Day a bit differently this year.
They wanted all the Fairley children to be able to celebrate and share their love for a significant person in their lives, including those who were staying at home because of the lockdown. So together with the Chef, the Fairley Educators organised cookie packs, with the children continuing to attend the service enjoying helping to bake.
The packs included sugar cookies, icing and toppings for the children to decorate with, so they could explore their creative abilities while preparing a unique gift that was just right for their significant person. The children still at Fairley decorated their cookies in the centre and took them home. The rest were available for contactless collection for those families and children not currently attending the service.
The families loved this special touch, especially in this challenging time.