Throughout National Reconciliation Week 2020, the children at Spence Children's Cottage have been learning about and exploring Aboriginal and Torres Strait Islander peoples and cultures.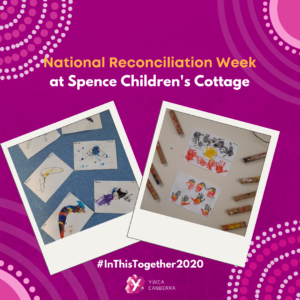 This included:
As we do regularly within our programs, we have also been discussing the Aboriginal nations in our region and doing our child-appropriate Acknowledgement of Country.
At YWCA Canberra, we are proud to facilitate learning experiences that promote an understanding and appreciation of Aboriginal and Torres Strait Islander cultures, contributions, knowledge and histories, as part of our contributions to reconciliation.