Sky room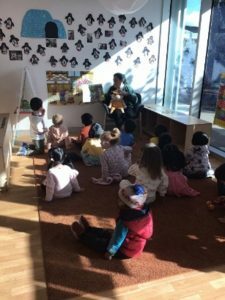 Children in the Sky room have been developing interests in making safe choices throughout their daily learning.
Throughout June, the educators have encouraged children to be more aware of their own and other children's safety. Our educators have promoted conversations on this topic with the children during yarning circles and free play time. This has helped challenge the children's understanding of making safe choices in different settings. Don't be surprised if your children ask you, "do you think it's safe to do that?"!
Nambori room
Over the last couple of weeks, the children have been exploring sensory play, and educators have focused on developing children's fine motor skills.
The children demonstrated a strong interest in learning about animals through careful observation. To meet the children's interests, Kanika has set up an exciting animal sensory box for the children to explore.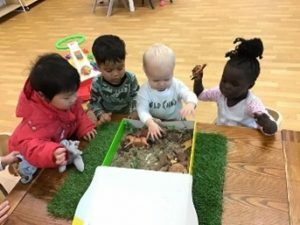 This experience has many benefits as it promotes the children's knowledge of nature, supports the development of their social and emotional well-being, and helps develop their fine motor skills as they navigate the elements in the box.
It has become a well-loved experience for the children, evident from their positive interactions, focused engagement and positive facial expressions.