Let's make some snow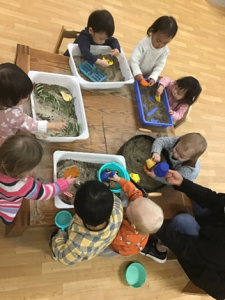 The preschool children couldn't stop talking about how cold this winter is, also sharing their trips to the snowy mountains; since we do not have much snow in Canberra, the educators and children decided to make snow ourselves! 
We discussed snow at the beginning of group time and asked questions such as what the colour of snow is, where the snow comes from, and when we can see snow. The children were all excited to share their knowledge with the group.
After that, we watched a video and learnt how snow is formed. Then educators set up a hands-on snow experience for children. All the children had a turn mixing the ingredients and saw the chemical reactions. Afterwards, we scattered the snow we made outside, and the children had a blast jumping and dancing under the 'snow'! 
Through this group activity, children not only learnt more about snow; moreover, they learned how to take turns and respect others' play rights while they are enjoying their own. 
Sensory sand exploration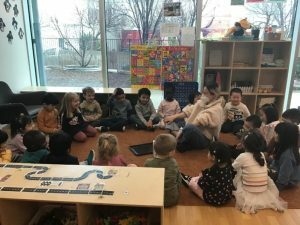 Recently in Nambori, we have observed many children showing a strong interest in exploring their sensory capabilities through many different avenues. We have observed the children demonstrating curiosity and active involvement in their learning during all types of sensory exploration as they investigate the indoor and outdoor environments. Recently, the children have enjoyed spending time outdoors in the sandpit.
To extend this interest, our educators set up an experience for the children to join and explore the sand with different tools. The children were curious and confident as they dug into the sand with their hands and showed determination and perseverance as they discovered different ways to use the tools to manipulate the sand.
While engaging in this experience the children are taking increasing responsibility for their physical wellbeing as this activity fosters the development of gross motor skills (balance, reaching, crossing the midline) and fine motor skills (grasp, hand and wrist movement/strength, hand-eye coordination).