The team at Campbell Cottage have enjoyed seeing their families again after the break and are excited to spend the next year with the children, both those returning and new faces joining the Campbell family.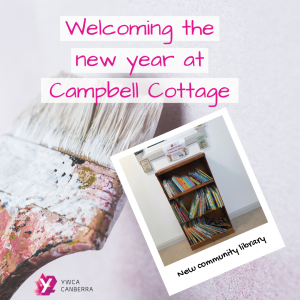 The Cottage has started the year with a facelift: a fresh coat of paint on the walls has given a beautiful blank canvas to work with, and we've started a new community library. The team is also excited about some new staff members joining them soon and parents will get more information shortly.
This year, parents should expect even bigger and better things from the Cottage than ever, with excursions/incursions, renovations, celebrations and more as they take the children and families on a learning journey together.