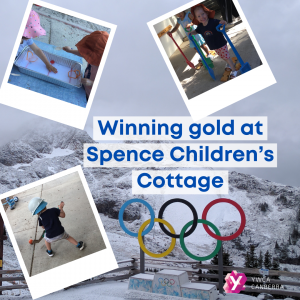 It might be hot here in Canberra, but that didn't stop the team at Spence Children's Cottage from celebrating their own form of the Winter Olympics. 
International sporting events like the Olympics are a great way of supporting children's awareness of current events, helping them experience different physical activities, and educating them about diverse countries, cultures, communities and traditions. 
At Spence Cottage, the educators got creative and turned their existing resources into winter sports kits to introduce the children to a range of winter activities, including skiing, hockey and bobsleighing, all under the summer sun.  
Although they might not be at an Olympic level yet, the children showed great engagement in all the activities.