NAIDOC Week celebrations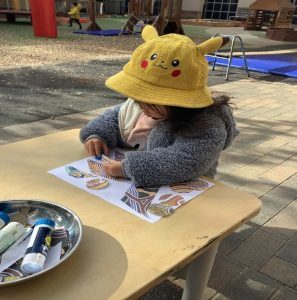 During NAIDOC week, our educators worked with our children to develop a yarning circle in all the rooms. The children were able to share stories, sing songs and learn about specific topics.
Over the week, all children learnt about different elements of Indigenous culture. This included: 
Engaging and looking for the meaning behind Dreamtime stories

Learning traditional Indigenous songs and dances

Symbolic mark-making with paint and natural materials

Face painting
Our children enjoyed the stories, songs, and dances so much that they requested them to be on repeat in the rooms!
As a centre, we are excited to see where our exploration of Indigenous culture takes us. 
Dental hygiene incursion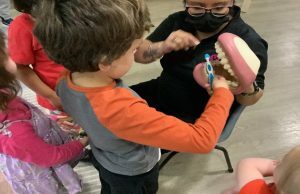 On Thursday, 21 July, our Jabirus room welcomed dental hygiene nurse Valeska to our service. 
Valeska talked to the children about the importance of looking after our teeth. Throughout the incursion, Valeska engaged the children in discussions about toothbrushes and proper dental hygiene.
The children played a game called Happy Tooth/Sad Tooth, where they worked to identify foods that are good for our teeth and foods that are not so good for our teeth.
It was very informative and sparked many discussions regarding teeth following the session.