We are so proud of Damian Miles, Director of our Majura Primary School Age Care service, for receiving the ACT Children's Week Award for Significant Support.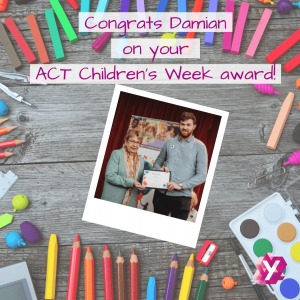 This annual award recognises individuals, groups, organisations whose contributions significantly improve opportunities for children and/or young people to learn and grow.
Damian embodies the ethos of YWCA Canberra and our dedication to providing high-quality education and care to all children attending our programs through inclusive, holistic, and stimulating educational programs, practices and pedagogies.
Congratulations Damian!