In early November 2020, the children at Currawong Early Childhood service enjoyed a puppet show put on by JERAL puppets.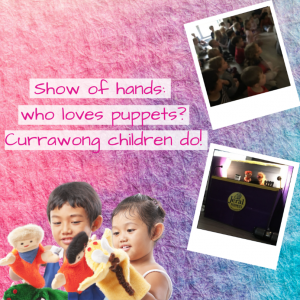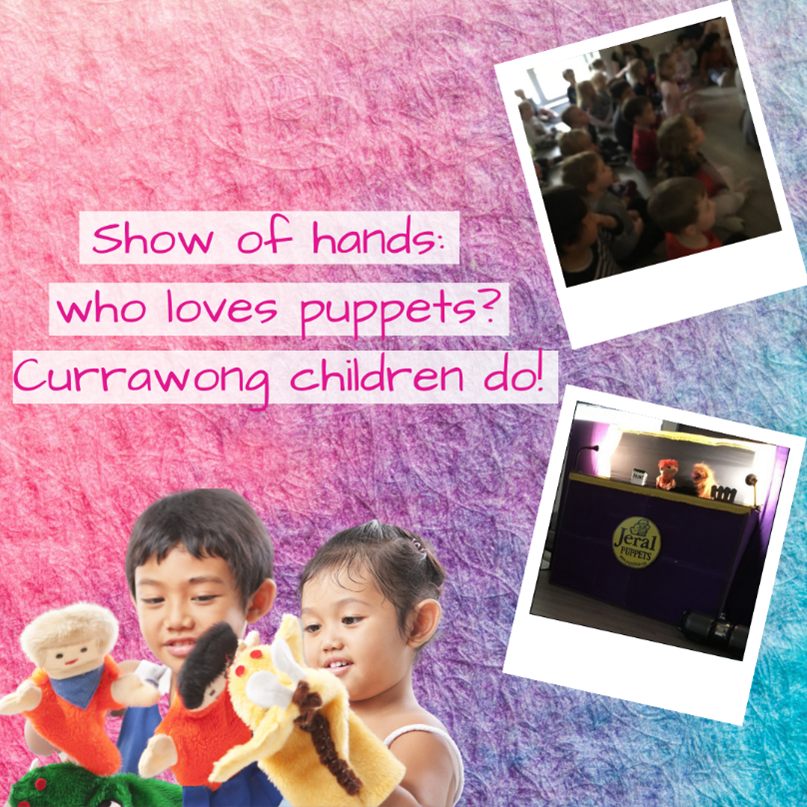 The children always love playing with the puppets we have available in the service, and they are a common element of children's impromptu or planned performances.
As well as being fun, puppets are a valuable means for promoting oral language skills and confidence. Through puppets, children feel empowered to speak and behave on behalf of the character they are portraying. They quickly adopt the personality, mannerisms and voice of the puppet's character, and our educators love helping by narrating the performances.
Given this love of puppets, the Currawong team brought in JERAL to entertain the children.
The show started with performances of classic "The Little Mermaid", which the children loved especially when she became a Princess, and "The Dinosaur Show" which told the story of Deena the baby dinosaur and the Prehistoric world. This was followed by a performance about the adventures of Freda the unicorn, before the children met all the animals at Old MacDonald's farm.