Spence Cottage has been an established part of the local community since the 1970s, and our families have strong connections to each other and our service.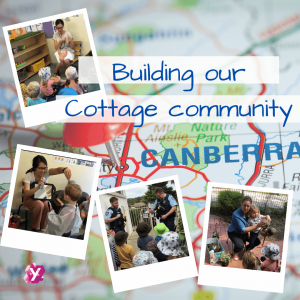 We feel it's important that we continue and foster this connection, so have recently been educating the Spence Cottage children on the concept of community. 
The children have loved learning about the Canberra community and often come forward with fun facts they know about Canberra. 
Of course, given the topic, we wanted to involve our Spence families in this process and invited our parents to share information about their work and how it contributes to the Canberra community. 
We were honoured to have a mid-wife, hairdresser, horticulturist and police officer visit us and talk to the children about how they help the Canberra community.
After these sharing sessions, the children engaged in imaginative play to experience what those jobs would be like.