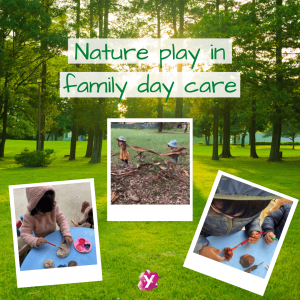 Just because the weather is chill doesn't mean we can't get out and about and appreciate our local natural resources.
YWCA Canberra's Family Day Care Educators have recently been embracing the natural environment within their homes and surrounding parklands.
They have been guiding the children in their care on how to respect and take increasing responsibility for the natural world around them. Through walks in the park and collecting natural materials, the children have been exploring the environment through sensory experiences with their educator: discovering the different textures, smells, colours, and wonder of what lays on the land they share with the Ngunnawal and Ngambri peoples.
The children have also been using these beautiful objects in art and craft, dramatic play and sensory play: the learning never ends!