At YWCA Canberra we are proud to have on board an excellent team of educators and carers in our early childhood education centres and school-age care programs. Despite the problems we now face considering the recent COVID-19 virus, our educators have continued to show off their hard work and dedication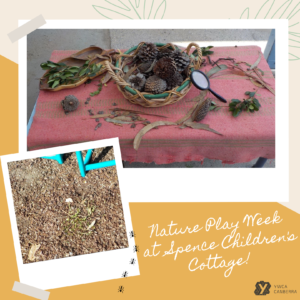 tending to the needs of the children still within our care.
To help in these times, we have continued to run educational awareness days to encourage children to find enjoyment in all the diverse and wonderful things our world has to offer.
Last week educators at the Spence Children's Cottage held Nature Play week to encourage children to embrace the fun of outdoors and learn about the importance of the environment. During the week the children were invited to tinker with a range of elements found in nature and explore the many ways we can play outside.
On one of the days, children were invited to scatter birdseed in the centre's back yard to try and attract birds such as magpies, currawongs, galahs and cockatoos. After a few days of rainfall, the seeds sprouted into seedlings, presenting the educators with a perfect opportunity to talk to the children about the importance of rain and plant life cycles.