At YWCA Canberra, we take our role in setting up children for lifelong learning seriously. This was demonstrated in a recent science exploration program in Currawong Early Childhood Service's preschool room.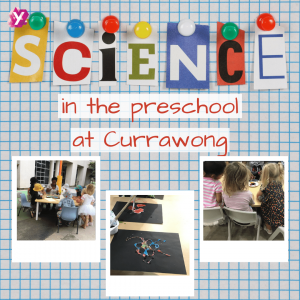 Over January, preschool children engaged in a range of science experiments. They learnt how to test hypotheses, take measurements, and estimate amounts. These are all important life skills, in addition to sparking children's interest in science.
This amazing program began when some children asked their educators if they were able to create a volcanic eruption. Each day, the educators and children have been creating and recreating experiments to share with the entire centre, capturing the children's interest and imagination. Families and children will often come to the centre in the morning with another idea for an experiment for the day.
In addition to the volcano, experiments have included:
working with salt and glue
blowing up balloons
making mini cyclones
using food dye and milk to create marbled patterns.