With Canberra in lockdown, our early childhood services are much quieter than normal (both figurativ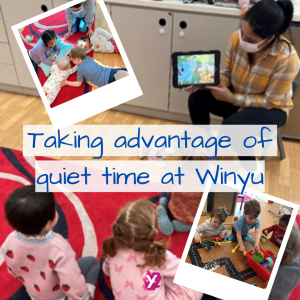 ely and literally!). But they're still open, providing important continuity to children experiencing vulnerability and ensuring that essential workers can continue their work knowing their children are getting quality education and care.
The educators at our Winyu Early Childhood Service have adapted their planned programming to these changes. Given the smaller numbers, the Winyu team has expanded its work in mixed-age grouping, where children of all ages are learning in the same space. This provides children with unique opportunities for learning and development as they experience learning and social experiences outside of their age group.
For older children, mixed-age play helps develop their leadership and nurturing skills by guiding younger ones through the educational programming. Younger children get to learn and develop new skills through imitating older ones.
It also gives children in family groups access to support from their siblings, which is particularly important in stressful times.
The Winyu team has implemented fun provocations suitable to the smaller numbers to keep the children's spirits up while still being educational for all age groups.